Sport
Will your account and inventory carry over with BGMI unban?
BGMI is finally making a return, and players are absolutely overjoyed with Krafton finally releasing a statement on the unban, and what the community can expect from the game in the future. Additionally, the servers have also been taken offline in preparation for Battleground Mobile India's official return, and players are quite curious about some of the information surrounding it.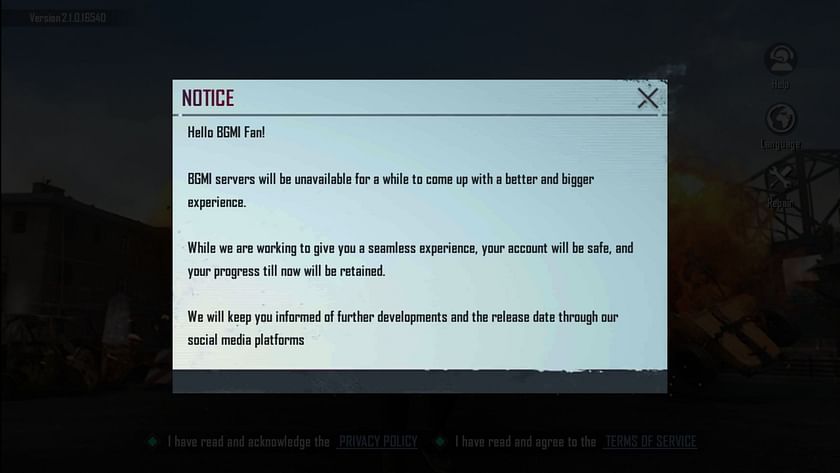 One of the concerns that many seem to be voicing in the community is what will carry over to the title once the servers are back online and the game gets officially unbanned.
Krafton fortunately has released a statement regarding this, and it seems that players will be able to carry over their account as well as their inventory to the title once the ban is lifted.
The notification regarding this was provided in the game when players were trying to log into the servers but were not able to do so as they had been taken down temporarily.
---
Players will be able to carry over accounts and inventory when BGMI is unbanned
The in-game message that Krafton has provided players regarding their Battlegrounds Mobile India accounts is as follows:
"Hello BGMI fans! BGMI servers will be unavailable for a while to come up with a better and bigger experience. While we are working to give you a seamless experience, your account will be safe, and your progress till now will be retained. We will keep you informed of further developments and the release date through our social media platforms. With all this, you're all geared up for a power-packed adventure! Remember play responsibly! Game on! See you in the Battlegrounds!"
It will indeed be quite interesting to see the changes that Krafton implements in the game once it has officially been unbanned. As the developer's are taking a more community-driven approach, fans can expect to see a lot of features hitting the title once it goes live.
The publishers are yet to provide any details regarding the official release time for the battle royale, but many community speculations hint towards the idea that the release is indeed very near. They believe that Battlegrounds Mobile India might be going live sometime today, May 19, 2023, or tomorrow, May 20, 2023.
Edited by Abhishek Mallick

#account #inventory #carry #BGMI #unban