Sport
Katie Taylor aims to keep proving doubters wrong in undisputed title showdown with Chantelle Cameron | Boxing News
Katie Taylor has vowed to keep proving the doubters wrong as she aims to become a two-weight undisputed champion in Saturday's clash with Chantelle Cameron.
Irish superstar Taylor is stepping up to super-lightweight to take on the undefeated Cameron, who became undisputed champion with her unanimous decision victory over Jessica McCaskill in November last year.
The 36-year-old knows there will be those who are writing her off ahead of the showdown in Dublin, despite compiling a 22-0 (6) record since turning pro and becoming the first fighter to defeat Amanda Serrano in their undisputed lightweight title clash via split decision in New York last April. She embraces those doubts.
Katie Taylor believes her long-awaited homecoming bout in Dublin against Chantelle Cameron is a 'special fight'.

"I do love proving people wrong as well – I love when some people are betting against me," Taylor said. "It was the same in the Amanda Serrano fight.
"A lot of people had her as the favourite in that fight and I love the fact that I came through and proved those people wrong and I have a chance to do that again on fight night.
"Certainly, very, very excited for this fight and feeling very motivated. I feel in great shape, and I feel like this is going to be the greatest night of my career so far."
Like Taylor, Cameron has successfully taken on all-comers since turning pro in 2017, with the Northampton fighter chalking up a 17-0 (8) record en route to securing her place at the top of the super-lightweight division.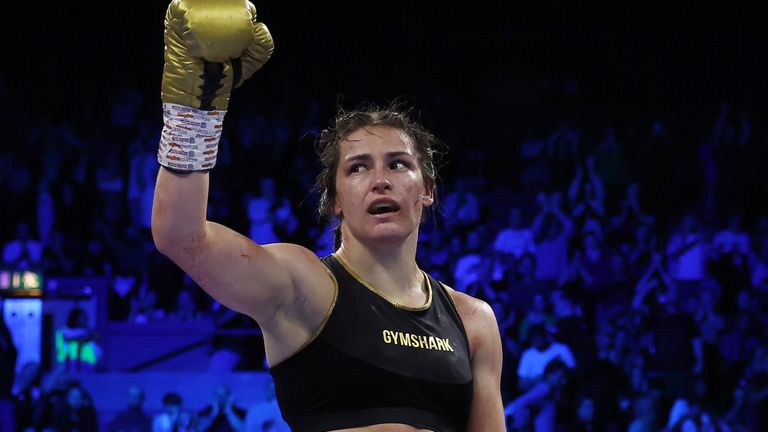 I do love proving people wrong as well – I love when some people are betting against me.
The 31-year-old has been on Taylor's radar as a potential opponent for a while now and when Serrano pulled out of a potential rematch due to injury the 2012 Olympic gold medallist was quick to target Cameron.
"I've had my eye on Chantelle for a few years now," Taylor said. "This is a fight I've always wanted myself and to make the adjustment from Amanda Serrano to Chantelle Cameron was a fantastic one because the motivation is as high as ever for this fight for me.
"I think it would have been a lot worse if I was going from an Amanda Serrano fight to a mandatory opponent, a fight where I couldn't really get up for. This is a fight where I'm genuinely motivated for, and she is as well.
"I know that I'm going to have to be my very, very best on fight night and people are saying this is going to be an even better fight than the Amanda Serrano fight so there is a huge appetite for this fight. I'm just excited about it and delighted this fight was able to be made."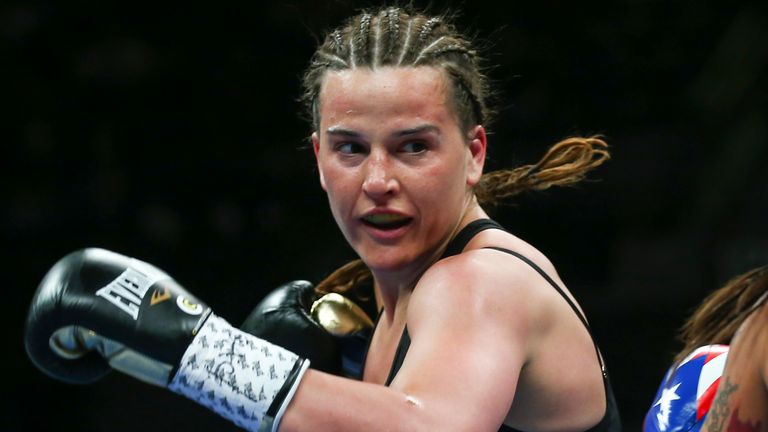 Saturday's fight at Dublin's 3Arena will be the first time Taylor has fought in her home country as a professional and will be held in front of a sell-out crowd of around 8,000.
Taylor is delighted to finally be able to box on home soil again and wants nothing more than to give those fans plenty to cheer about.
"I've always had the support from my home fans and it's great to have a chance to box here," Taylor said.
"There was a time a few years back where I didn't think this was ever going to happen, to have a chance to fight at home so in front of the people who have always supported me ever since the amateur days.
"I'm just so, so excited and because of that, this could be the biggest moment of my career so far – having a chance to become a two-weight undisputed world champion in front of my hometown crowd, in front of the people who have supported me for years and years."
#Katie #Taylor #aims #proving #doubters #wrong #undisputed #title #showdown #Chantelle #Cameron #Boxing #News