Tech
Android secret tip: How to make your phone show a split screen
I always love finding a new hack on my Android, and this one is exceptionally helpful. There is a way for you to use more than one app at any given time on your Android by creating a split screen. I'm going to show you how easy it is to do it.
CLICK TO GET KURT'S FREE CYBERGUY NEWSLETTER WITH QUICK TIPS, TECH REVIEWS, SECURITY ALERTS AND EASY HOW-TO'S TO MAKE YOU SMARTER
What are some benefits of having a split screen on my Android?
The best benefit of having a split screen on your Android is that you can complete multiple tasks at one time on one screen rather than having to flip back and forth between apps. This is certainly an advantage that Android owners have, as it is not a feature that is offered on Apple devices. 
Note: Using the split screen feature on your Android is only available for Android 7 models or later. If you have an older model, you will need to upgrade to have this feature. Also, settings may vary depending on your Android phone's manufacturer.
EXPOSING THE TOP SCAMS TARGETING COSTCO SHOPPERS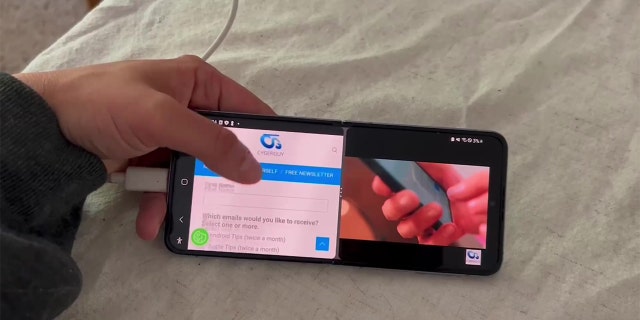 For example, perhaps you're in the middle of texting your friend and then remember that you have an important email to send. You can split your screen between email and text messaging apps to keep both conversations going on at one time. Or maybe you're in the middle of watching a video on your Android, but you also want to scroll through social media. Splitting your screen can allow you to do both.
MORE: 5 THINGS YOU DIDN'T KNOW YOU CAN DO ON AN ANDROID
How to activate Split Screen on your Android
Settings may vary depending on your Android phone's manufacturer
Open the two apps that you want to use in your Split Screen
Tap the app switcher icon
BEST FREE APPS FOR CREATING SHORT VIDEOS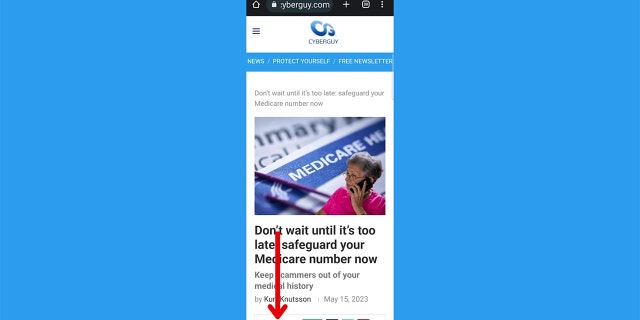 Long-press the icon for the first app that you would like to use in split screen
BEST WAYS TO SEARCH FOR ANYTHING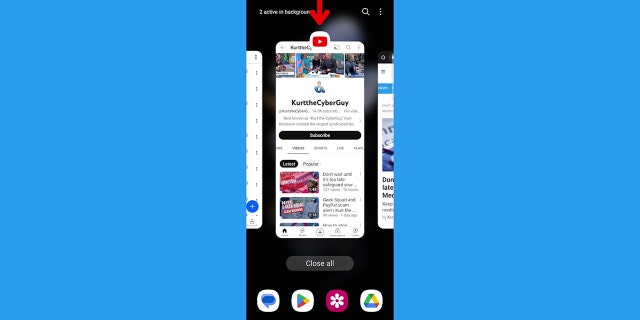 A screen will pop up that says Drop here to open. Release your finger from the screen to drop the first app
HOW CREEPY AUGMENTED REALITY ENABLES SEEING THROUGH WALLS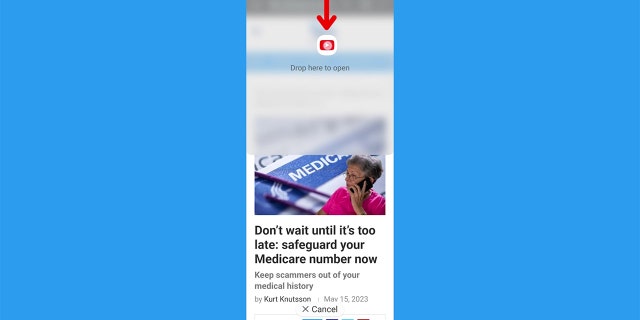 The two apps will appear automatically as a split screen
FREE UP STORAGE SPACE ON YOUR ANDROID WITH THIS UPDATED APP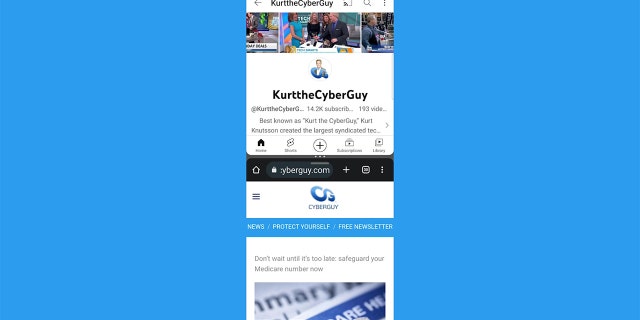 And if you rotate your phone horizontally, the screens will rotate too.
HOW TO PROPERLY DISPOSE OF YOUR NON-FUNCTIONAL IPHONE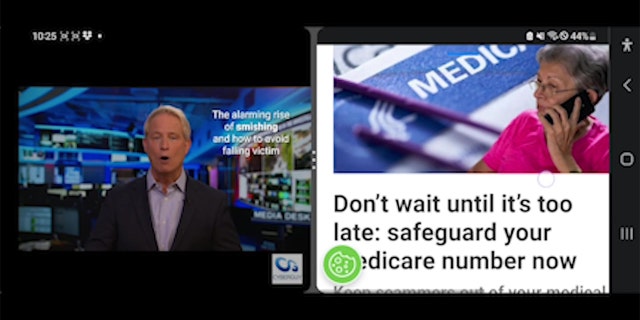 MORE: HOW TO CLEAR CACHE ON AN ANDROID FOR IMPROVED PERFORMANCE 
What's your favorite shortcut on your phone? Let us know by commenting below.
CLICK TO GET THE FOX NEWS APP
Have you tried splitting your screen yet on your Android? Let us know by writing us at CyberGuy.com/Contact.
For more of my tips, subscribe to my free CyberGuy Report Newsletter by heading to CyberGuy.com/Newsletter.
Copyright 2023 CyberGuy.com. All rights reserved.
#Android #secret #tip #phone #show #split #screen